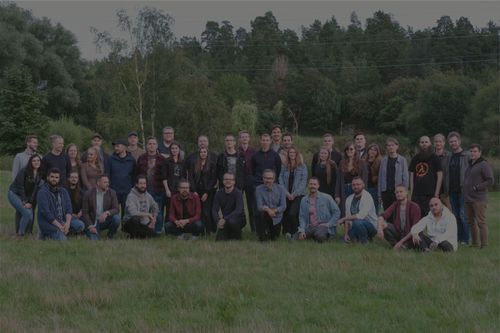 We are looking for a QA Tester to expand our QA team to help us keep releasing high quality experiences.
We are looking for someone that has an interest in VR, is passionate about quality and has previous work experience from QA testing in the games industry and is looking for an opportunity to improve and expand their skill set.
We believe you share our passion for quality and enjoy working on a wide range of game projects as well as driving and owning your own initiatives to keep evolving our processes.
YOUR ROLE AT FAST TRAVEL GAMES
As a QA Tester at Fast Travel Games you will have the opportunity to work across multiple game projects. You will be an integrated part of not just the QA team, but also our game teams, working closely with the other developers.
YOUR RESPONSIBILITES WILL INCLUDE
Testing games in different stages of development to verify functionality and usability, as well as feedback on playability, balancing and general quality
Writing efficient bug reports with clear and concise reproduction steps
Having a clear understanding of the bug database and the status of the project
To keep the game team updated on build status and project milestones
Communicating with the team about known issues and progress on them
Participate in the development and implementation of new test methods and tools
Explore opportunities to make us the best QA team in the universe of VR games
SKILLS
Strong troubleshooting skills with QA experience from the games industry
Experience in scripted and exploratory testing
Excellent English skills, both written and spoken
High sense of quality
Experience with JIRA
Strong documentation skills and a great eye for details.
You are eager to develop your skills further in the field of QA and Testing.
BONUS SKILLS
Experience with VR gaming is a strong plus
Knowledge of game engines (Unreal, Unity, etc.)
Basic knowledge of Perforce
Basic knowledge and experience of configuring filters and dashboards in JIRA
LIFE AT FAST TRAVEL GAMES
We believe that great things happen when working in small, autonomous creative teams that control the whole process – from idea to finished result. We value your free time and your need to refuel, relax and find inspiration – by playing games with your colleagues, being at home with your family or going to the gym or out for a run. We believe that what you do in your spare time is yours, including game related side projects.
That's how we stay creative.
APPLICATION
We strongly encourage women to apply. This role requires a living location in Stockholm.
Looking forward to your application on career@fasttravelgames.com!