Senior Environment Artist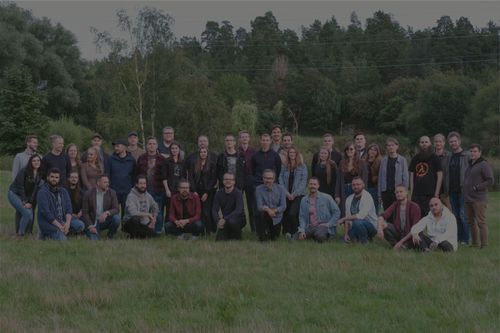 We are looking for a Senior Environment Artist to join our growing team. We have multiple exciting projects in development and we need your help!
We are a VR game developer based in Stockholm, founded by industry veterans, creating games set in beautiful rich worlds, full of immersion and where great narratives have a natural home.
Fast Travel Games are the developers of Apex Construct, The Curious Tale of the Stolen Pets & Wraith: The Oblivion - Afterlife, and co-developers of Budget Cuts 2: Mission Insolvency. Our next title is Cities VR, an adaptation of the popular city builder.
At FTG you will enjoy a creative, challenging and collaborative environment where your ideas will be every bit as valued as your art skills. You will also play a significant role in shaping and building the studio culture. We're a small team, but between us we have a lot of experience and we believe a healthy work-life balance is fundamental for building great games. Our office is in Stockholm, Sweden.
Your responsibilities will include:
Create 3D models and textures for the environments of our projects.
Mentor and train other 3D artists.
Make sure the environment art in our projects stays consistent in terms of art direction and quality.
You have:
A great fundamental artistic knowledge and skill. You care deeply about composition, shapes and color.
5+ years of experience as a professional Artist in the industry.
Proficiency in current gen industry-standard tools and workflows, like Maya, Substance Painter and Zbrush etc.
Optimization and technical budgets in mind while working.
A good sense for where to put the time and effort in a project.
Strong Unreal knowledge.
The ability to deliver realism as well as stylized art.
Passion for gaming and VR.
You're located in Stockholm, or willing to relocate
These are a plus:
Several shipped titles. Not necessarily in VR, but that would of course be great.
Lighting skills.
Strong technical skills.
We strongly encourage women to apply!
Looking forward to your application on career@fasttravelgames.com!