World-class VR
games publishing
We've been successfully launching games for VR since 2018, and have a fantastic network of content creators, media outlets, hardware partners and go-to-market expertise. We help finance new VR games throughout development, with one purpose - making a big splash at launch, and have these games reach as broad of an audience as possible.
PUBLISHING
We can provide development funding, establish a gateway to 1st parties, lead certification processes, handle QA, optimize store fronts, handle localization, take care of age ratings, secure music licensing and much more.
ANALYTICS
We can use our connections to the communities to acquire player insights, help determine game pricing and the right promotional opportunities, leverage user testing initiatives, and derive valuable data from the game analytics platforms to help build games optimized for the current market, and catered to the needs of VR players today.
PRESS
We can deliver industry-leading media coverage for your title through the use of top class PR outreach and analytical tools, a curated reachout list of 500+ contacts in VR & gaming, and established collaborations with PR agencies both for the western and the Japanese markets.
INFLUENCER MARKETING
We can use our massive network of VR content creators and collaborate with them to create exciting content for your game that will hit straight home into the core VR audiences through trusted and loved voices.
SOCIAL MEDIA
In addition to running communication on our own ecosystem of growing channels, we can use our vast experience with targeted social media advertising on Twitter, Facebook and Instagram to ensure that communication around your game always hits the most important groups of potential buyers.
ASSETS CREATIONS
We have in-house resources capable of creating immensely engaging static and video content from your game, and can leverage our partnerships with multiple creative agencies to handcraft high quality trailers, logos and concept art.
COMMUNITY MANAGEMENT & SUPPORT
We pride ourselves on being one of the most transparent and active VR game developers when it comes to engaging with the communities. Always keeping an ear to the ground on places like Discord or Reddit has equipped us with a ton of great insights and ways to talk directly to the players, allowing us to address concerns, create ambassadors for your game and much more.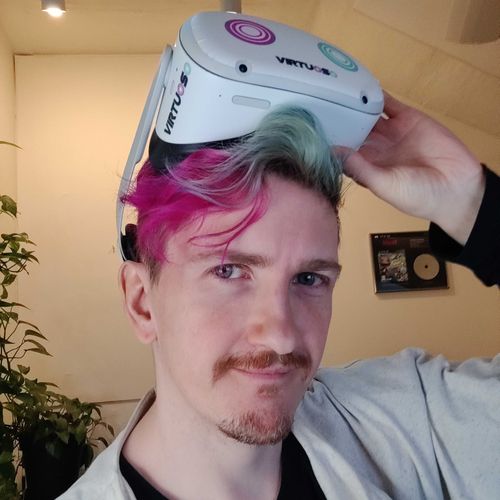 "Working with Fast Travel has been an absolute delight, and has enabled us to focus on developing a great product instead of worrying about visibility. I'm convinced they made our launch of Virtuoso many times more successful than it would have been without a publisher. I have nothing but good things to say about them, they're talented, transparent, friendly and fair!"
Jonatan Crafoord, Creative Director & Founder of Really Interactive
Interested in our help? Your pitch should include:
A description of the game you're working on
A launch date/window
An estimated total development budget
Any videos or GIFs showcasing the game
A playable prototype (if available)
By submitting I agree that the information is sent to third party in accordance to the Privacy Policy. By submitting a proposal or game project on this page, I acknowledge that Fast Travel Games AB may currently or in the future be developing internally, externally, or receiving from third parties information, ideas and concepts that may be similar or identical to the Information submitted. And that Fast Travel Games AB has no obligation to use any idea or feature I submit in any Fast Travel Games AB product, service or material. I agree that I will not submit any material that is copyrighted or subject to third party proprietary rights or that violates any third party rights.
Send your pitch to us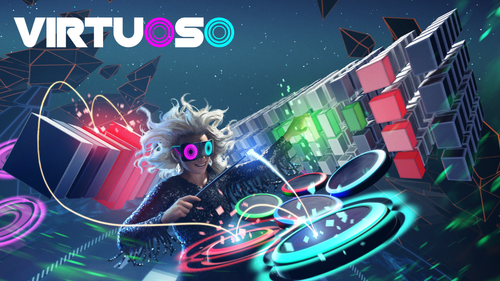 Virtuoso (by Really Interactive)
Grab an instrument and get ready to jam in Virtuoso, your own virtual music stage!
View game